LED screen showing frequencies in real time
Programmable with EM272B Software
Seven-channel magnetic frequency generator
Two channel Skin Electrode generator
Includes 2 magnetic disks
Includes 2 electrode lead wires
Includes 5 packs of skin electrodes
Includes 1 Carrying Case
Includes 1 table stand (Guide)
Can be run while connected to a Windows 10 PC or independently with the included AC charger or rechargeable battery
The EM272B™ is a lightweight, portable and PC-programmable, seven channel pulsed frequency generator. The device is actually two devices in one:
A seven channel Magnetic field generator and a two channel Skin Electrode generator. Selection of frequencies between 0.1 to 5,000 Hz and treatment parameters are controlled by the easy-to-use software.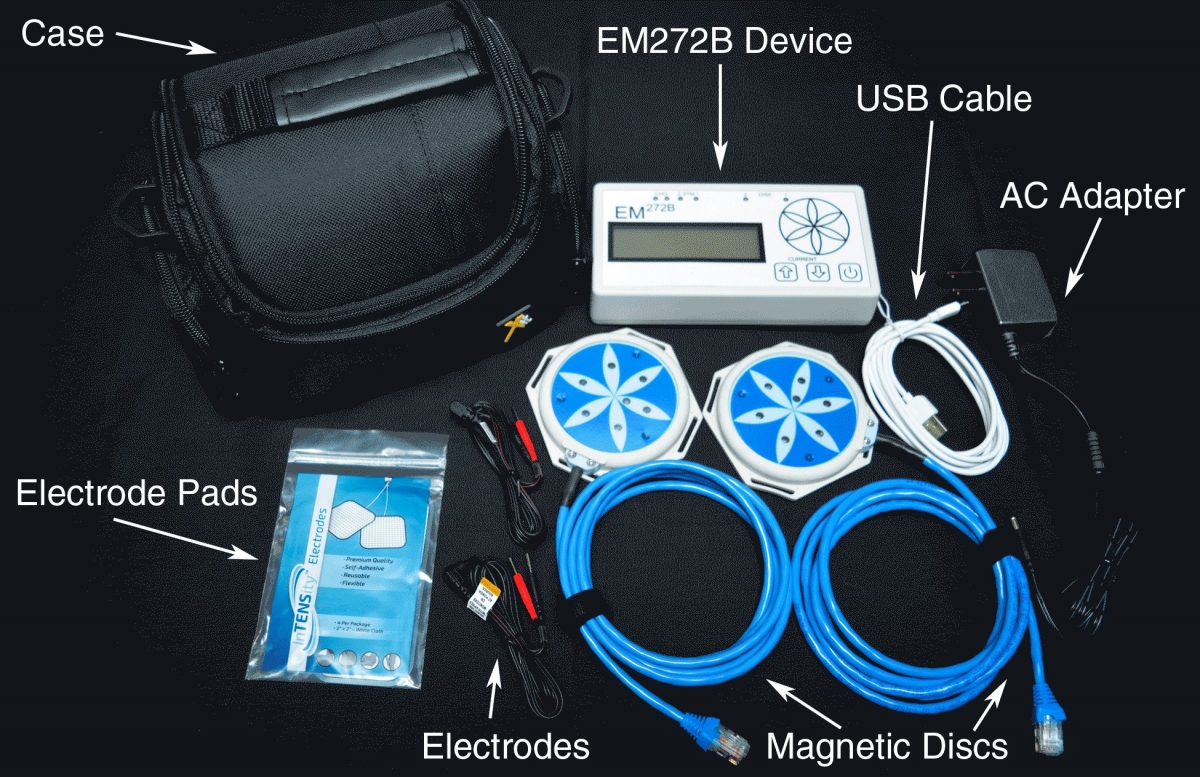 The EM272B™ comes in a kit with an EM272B™ device, a USB cable, an AC Adapter, two Magnetic Discs, two sets of Skin Electrodes, some Electrode Pads, and a carrying case.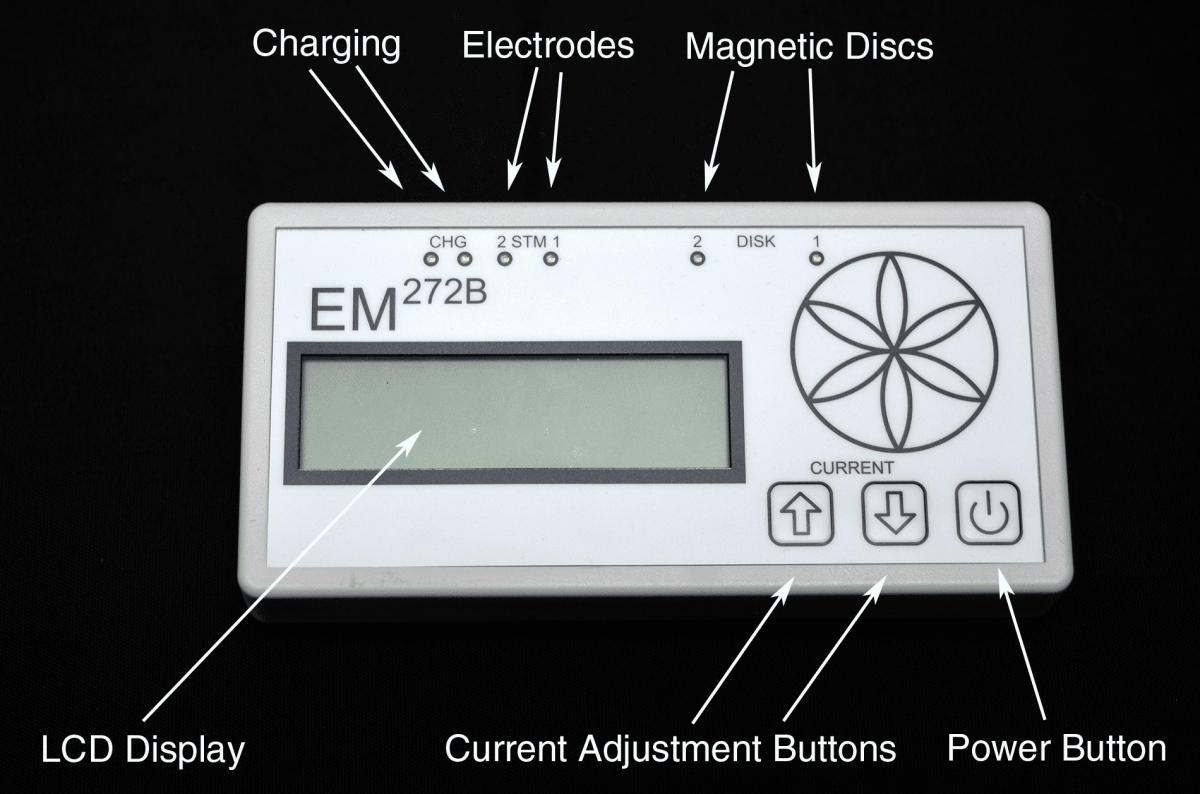 The top of the EM272B­™ has an LCD Display, some LED lights and buttons. The left Charging light flashes red when the device is charging. When the device has charged, the right Charging light is a constant green. There is a light for each set of the Skin Electrodes that shine when one or both sets are plugged in. The Magnetic Disc lights flash when the EM272B™ is running a program.
The Current Output can be adjusted with the two buttons in the lower right hand corner. The Current can be adjusted in 50 microamp steps, starting with 50 and going to 400. The On/Off button is on the lower right.

When the device is running a program, the name of the program, the frequencies output to the magnetic discs, the frequencies output to the skin electrodes, the running current, the current polarity and elapsed time are shown.

There are several connection jacks on the side of the EM272B™. The small end of the micro USB cable plugs into the jack in the upper left. The RJ45 plugs on the end of the Magnetic Discs plug into the middle jacks. One or two sets of Skin Electrodes can be plugged in the upper center jacks. And the AC Adapter is plugged into the jack on the right side.
Disclaimer: The EM272B™ device does not claim to treat or correct any medical diseases, injuries or symptoms. The EM272B™ is considered a Wellness device by FDA guidelines.